Mission Statement
Creating the best quality products to redefine the standard of beauty by having everyone born with kinks, coils and curls fall in love with their hair.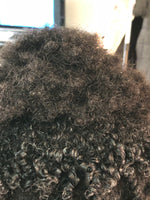 Want beautifully hydrated & moisturized curls?
Our products have been formulated to hydrate & seal in moisture to bring those curls from dry & undefined to juicy moisturized curls.
About
Let customers speak for us